Chat with us
Altevo & Gabriel Grenier + 36Pix
Amplifying engagement with advertising campaigns
Advoo is an advertising campaign management platform that enables the creation of immersive promotional videos, putting the audience at the heart of the action. It enables organizations and non-profits to design dynamic ads in which the viewers can insert their faces using one of their photos. The results can be shared on social networks, encouraging others to bring their own version of the ad to life.
Discover this project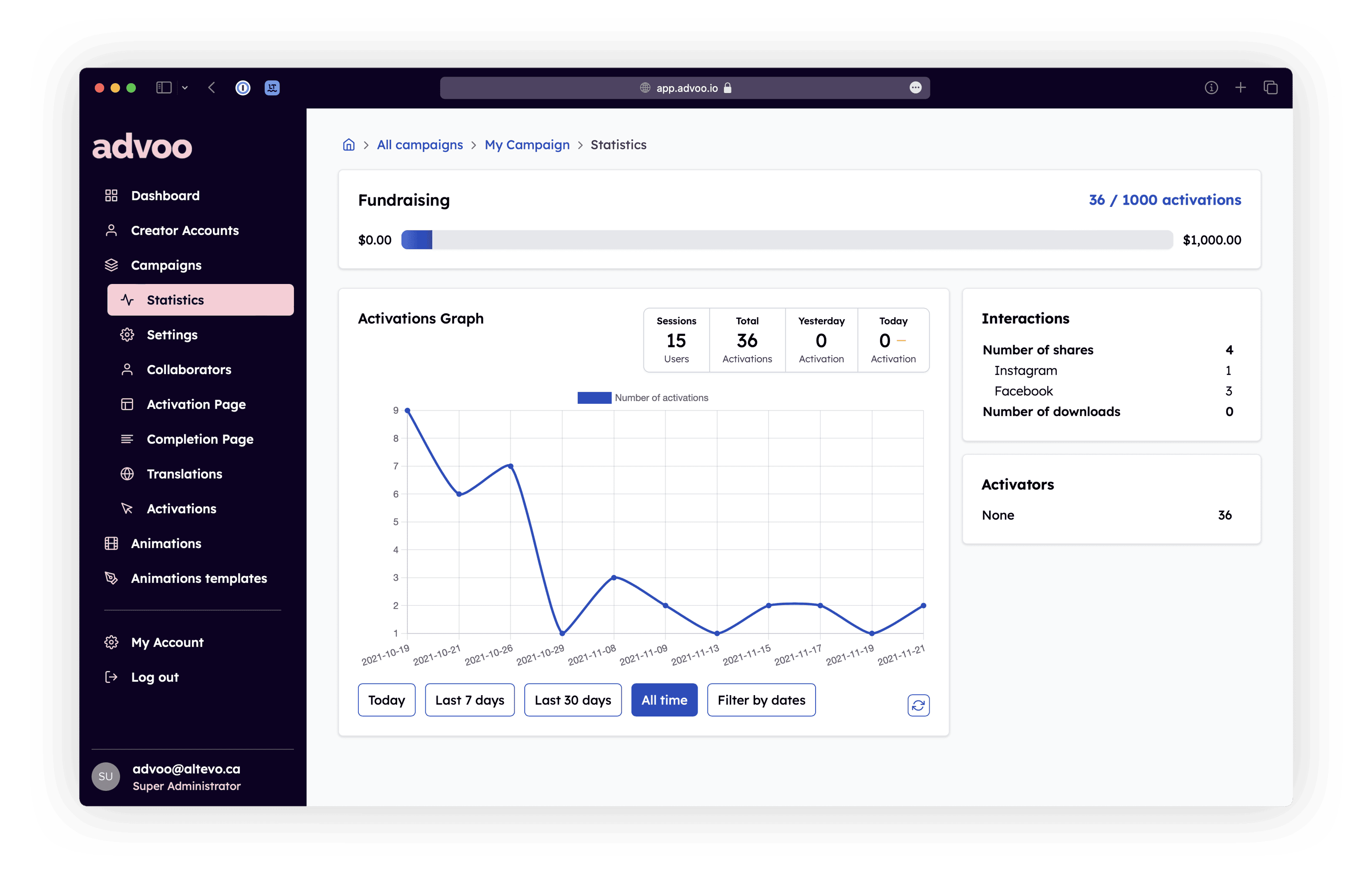 Advoo
The project
Specialized in cloud-based automatic image and video processing, 36Pix embarked on a visionary journey at the inception of this project. The central question that ignited their innovation was how to harness their technology to empower clients in amplifying public interaction with promotional content. This vision paved the way for Advoo, a new marketing platform engineered to increase client engagement by allowing the public to be a part of the story.
Advoo's core objective revolves around empowering organizations to augment brand recognition through personalized GIFs and videos, which clients can share with their extensive social circles. This approach not only fosters stronger connections with customers but also augments overall brand engagement, underscoring the platform's commitment to amplifying organizational success.
Working closely with Gabriel Grenier and the team at 36Pix, we designed and developed Advoo from the ground. Leveraging the capabilities of 36Pix's technology, the platform allows organizations to create and upload After Effects video ad templates into which faces can be embedded. These templates integrate into fully customizable campaign pages, offering choices in colors, logos, text, and images. Within these pages, the audience is invited to upload their own photo, thus creating a unique rendition of the advertisement that they can download and share. Interactions on campaign pages and shared results generate comprehensive statistics, providing valuable metrics for assessing engagement and campaign efficacy.
Beyond this, Advoo comes with a range of other powerful tools for comprehensive campaign management. This includes collaboration features for administration, the ability to enable fundraising initiatives through public interaction with campaigns, as well as the capacity to add customized questions to be answered prior to image upload.
We're really proud to have been a part of making this project a reality. For those who like getting into the nitty-gritty technical details, our the main part of our contribution was to design the data model and the authentication system behind the platform, which we then implemented through a REST API. This API connects with 36Pix existing services to provide the complete Advoo experience. The frontend views for the administration panel and the campaign pages was also engineered and designed by Altevo. It's been an exciting journey, and we can't wait to find out how Advoo makes its mark.
What we did
---
Frontend Development
API Development
Database modeling
Business analysis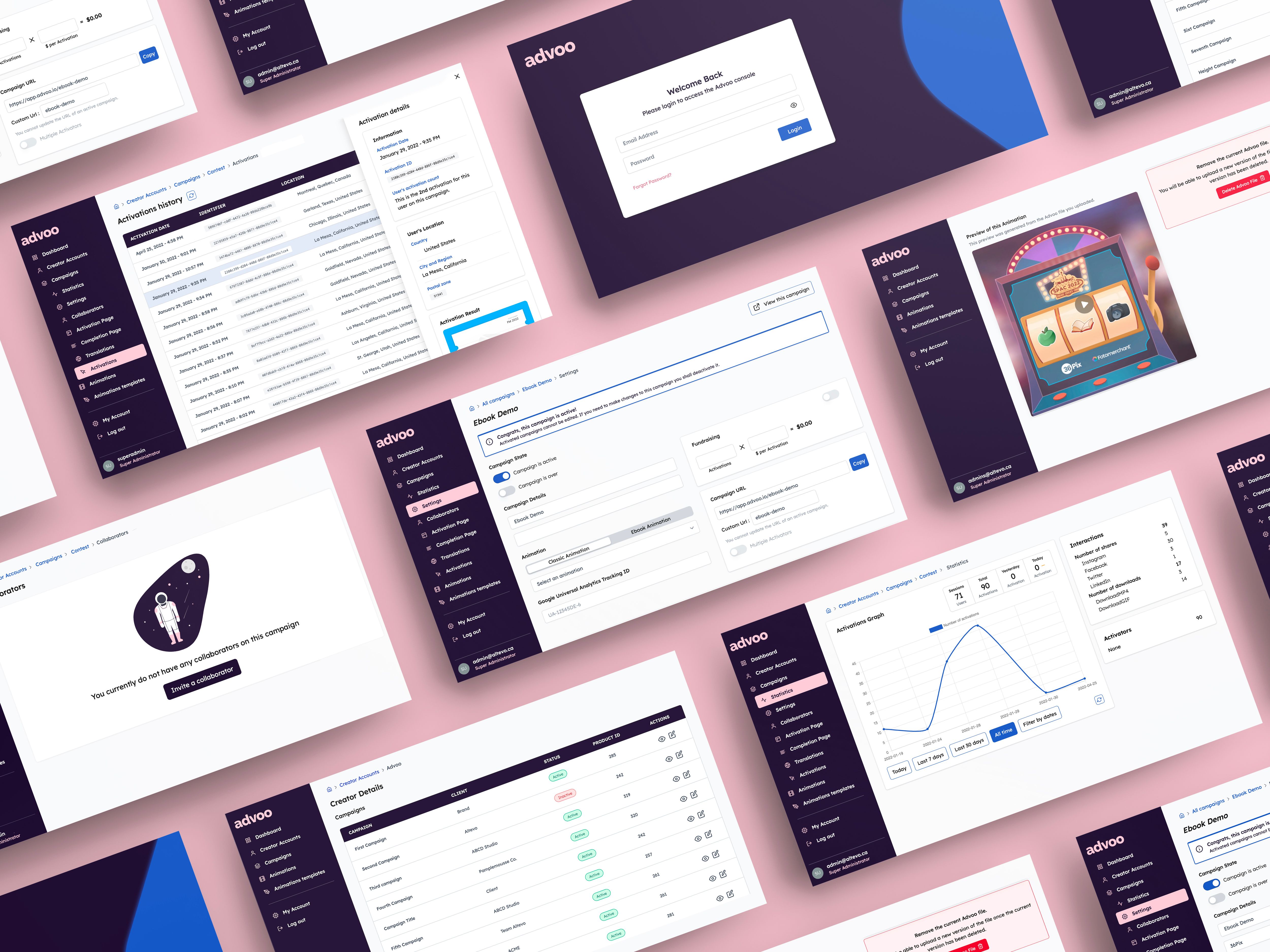 ---