Chat with us
Altevo & CP Comptable
Create online visibility and optimize workflow
CP Comptable is a tax preparation and bookkeeping company for businesses and individuals. Caroline, the owner, contacted us because she wanted to give her business more online visibility. She also wanted to modernize her processes and bring all her information together in one place.
Discover this project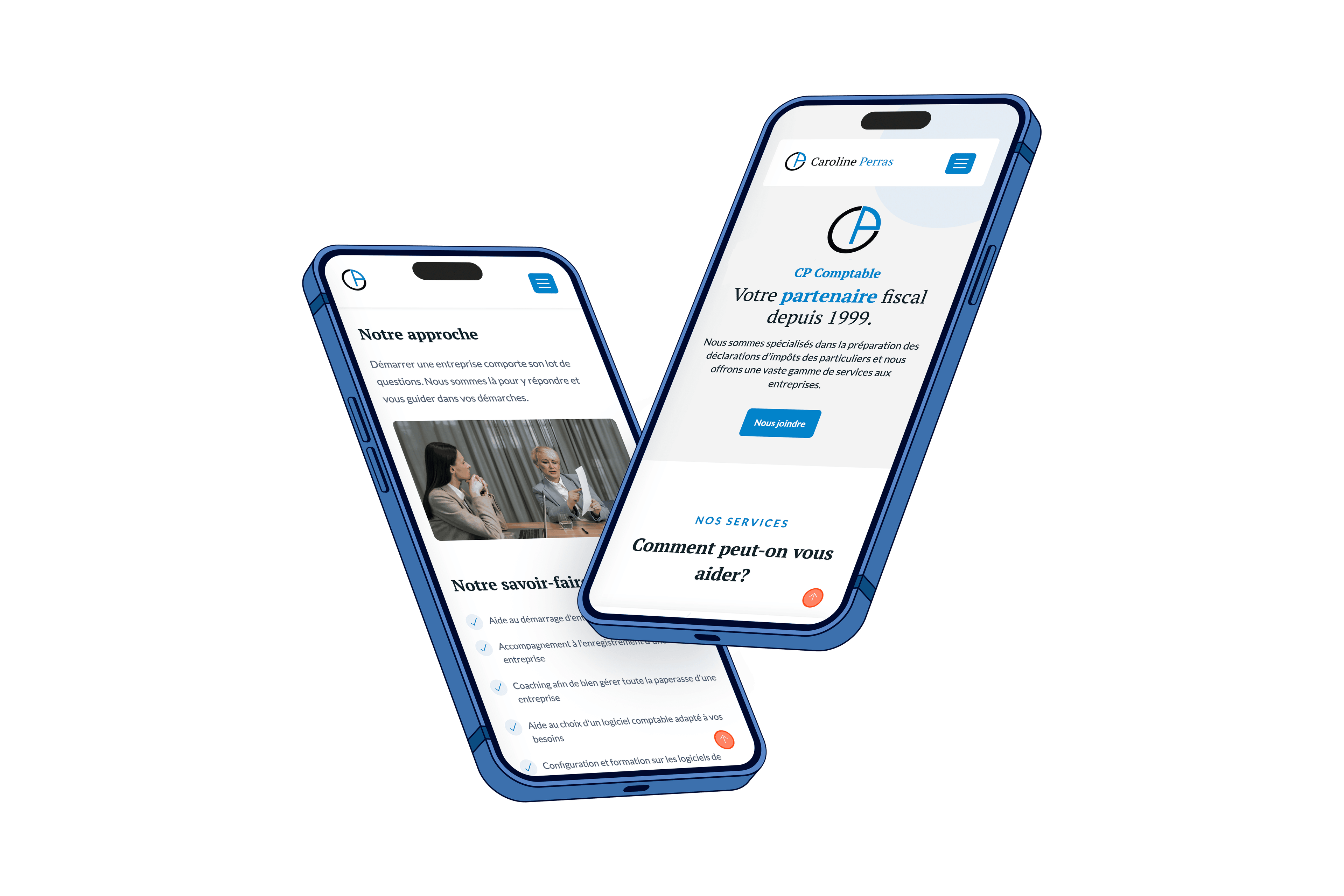 CP Comptable
Our mandate
The objective of this mandate was twofold! Caroline's ambition was to give her company greater online visibility, while optimizing the tax preparation process for her clients.
To meet her needs, we carried out several initiatives. Firstly, we developed a website to promote CP Comptable's services. We integrated a specific page dedicated to the tax process. On this page, clients can easily learn about the steps involved in preparing their file, find templates of the required documents, and file their documents using an online deposit system. This approach has enabled us to better guide clients through the process, and to centralize the receipt of documents.
At the same time, we began a digital transformation process for CP Comptable. Leveraging Microsoft 365, we introduced accounts with professional email addresses for each employee, as well as group addresses for each department. These measures not only improved access control to sensitive data, they also strengthened information traceability. Finally, we migrated all client files to SharePoint so that they were accessible to all accountants, facilitating collaboration within the organization.
Thanks to this initiative, CP Comptable was able to increase its online presence while modernizing its internal processes, delivering an improved experience for both the company and its clients.
What we did
---
Web development (CMS)
Digital transformation
Office 365 support
Business analysis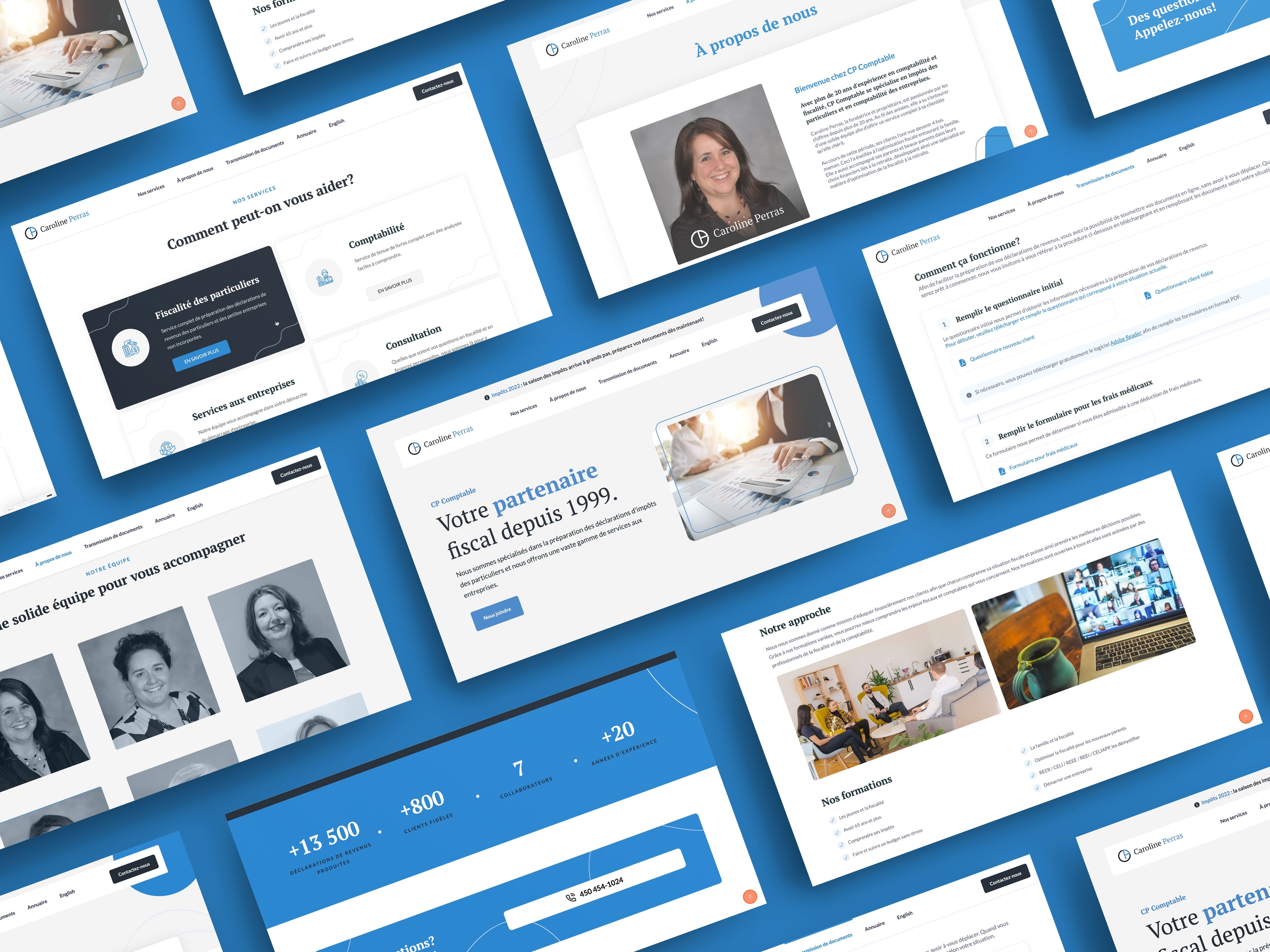 ---